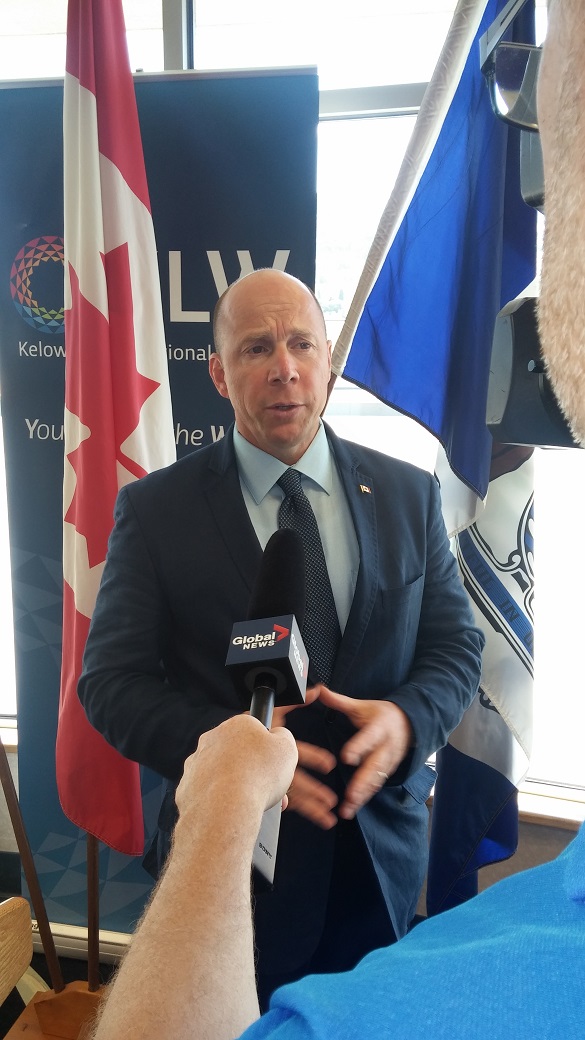 I was pleased to attend this historic announcement by the Hon. Ron Cannan on the future of YLW. The Kelowna International Airport is a valued asset of the City of Kelowna and an important part of the City's prosperous future.
Jul 29, 2015, Kelowna, British Columbia, Transport Canada - The Honourable Ron Cannan, Member of Parliament for Kelowna-Lake Country, on behalf of the Honourable Lisa Raitt, Minister of Transport, today announced that the Government of Canada is extending the term of its lease with the City of Kelowna for the management, operation and development of the Kelowna International Airport. The lease is being extended for an additional period of 20 years under existing conditions, and will now expire on December 31, 2054.
This lease amendment will help ensure the continued viability of the Kelowna International Airport and will allow the City of Kelowna to invest in airport infrastructure and capital projects on airport lands that require more than 20 years to realize sufficient return on investment.
Continue reading